How To Turn A Girl On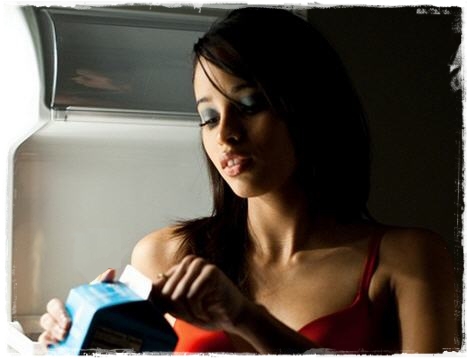 If you know how to turn a girl on, you can sleep with her, no matter how beautiful she is. If you don't know how to turn a girl on, nothing you have or do will make a difference. She won't sleep with you.
Mistakes
Women know how to turn men on, but men don't know to turn women on.
Most common MO is to emulate what women do by being pretty,
try to be alpha, be funny,
sound smart, brag, be really sweet and complimentary
Basically impressing/courting, hoping she'll give him the green light Alcohol
Plus men don't know how women think about sex – what a woman's experience is
most men, except for 1%, are actually telling women NOT to be sexual (otherwise get punished) 
by courting, through seduction or chivalry
By trying to get sex from her, by undermining her innate sexuality, and instead using game you are telling her that you are in the frame of women=possessions, and thus her value diminishes if she fucks you
Realization of my problem
It took me several months to have sex with my first girlfriend, and after she dumped me, I went a long dry spell. I went on dates, spent money, tried my best to impress the woman, but it never went anywhere. 
Several friends of mine – not good looking guys, but reasonably cool and fun guys, had the oppositi results
They would fuck women they just met without dates or spending money, or trying very hard.
Struggle 
I decided to fix my problem and tried a lot of things. I tried to escalate using seduction techniques,
And i met a lot of women, trying tons of things.
On dates, I tried to spend litle money, as I was broke, and didn't actually want to date, I wanted sex.
I managed to get a fuckbuddy that helped me increase my sexual confidence, 
And i started noticing that my escalation was happening faster, so it was possible to learn this
I started reading a lot of books on female psychology, and started realizing that women like sex too
I noticed that the more money I spent, the less likely a woman was to sleep with me
the faster I got a woman to my place, the faster we'd have sex, even if she said she was "being good" - 
I would just keep talking and doing kino and then going in for the kiss, then not stopping
Revelation
I found that it wasn't women who were afraid of sex, it was me. Often I would realize after the fact that I could have made a move, that she was open, probably horny, and it was my fear of doing the wrong thing or coming off creepy that was holding me back, on top of my lack of sexual confdidence from real experience, which was changing with the couple FBs i had
I also realized that it was being sweet, chivarlous – paying for shit basically, being a gentleman and not being sexual out of "respect"
and going on dates – focusing on the date, was when women would be more hesitant to come over, lose interest, not call back, etc. 
Momentum 
This started a journey that is too long and complex to go into, but over the past 8 years I've been moving more away from courtship and more towards friendship which may sound weird bc of the friendzone, but i am friends with women and fuck them and it works out very well – the sex is better, we are more open and honest outside the bedroom, and i feel a real connection, not another conquest. Of course i'm not monogamous and they know this -sometimes they get mad, but quickly get over it because they miss the sex, the bond, and having a strong, smart, sexy man they can be themselves with, and it's appreciated and encouraged.
Theory
A woman will have sex with you if she thinks she will enjoy it, not because you are handsome, funny, or rich. As you are turned on by a woman's body, she is turned on by your mind. How a man thinks determines his success, quality of life, and how he makes others feel. Your ability to satisfy a woman in bed depends not on your size, stamina, or technique, but how you express your thoughts about her. Women intuit this from the moment they meet you.
Making a woman horny is not a random, complicated, or mysterious process. It's not a process at all. Women are already horny, just as you are already horny. You don't walk around with a hard-on all day, but you have a baseline sexual desire, naturally inherent to you, and all healthy humans, including women. 
There is a general misconception that women are less sexual and horny than men. Many men accept this idea, despite a mountain of evidence supporting it's antithesis. Sadly, the study of female sexuality is still in its infancy. But over it's short life-span, serious inquiry into female sexuality has overturned many paradigms, assumed and accepted without any academic rigor critical analysis supporting them.
Some myths about female sexuality:
Women don't want sex as much as men.
Women take longer to become sexually aroused. 
Women have sex in return for commitment and resources (instead of pure pleasure). 
The fundamental problem is miscommunication and misunderstanding, stemming from Confirmation Bias, Conservatism Bias and Social Desirability Bias. Without going into the pathetic history of ignorance, oppression, and persecution "civilization" has inflicted on women, rather than appreciating and understanding them as human beings, suffice to say, conventional wisdom AND science have both failed women, and in doing so, failed men, who remain in the dark, sexually frustrated, resorting to Game (Deception).
Several factors create the illusion of the asexual female:
1. A woman's value as a human being is determined by how few sexual partners she has had. If she is judged as promiscuous, or "easy" (as if she is weak foe in a battle), she loses social value. So even though she is horny, she must hide this from society, from any man she likes, and from herself, by detaching from her sexuality, and repressing sexual thoughts as they only serve to frustrate her in a world that punishes female desire. She feels horny, but must hide it.
2. All women have experienced sexual trauma. It's common for a woman to have been molested, raped, or nearly raped at least once in her life. I don't know one woman without a disturbing experience. In general, women are leered at, here vulgar comments from strange men, and groped. Every woman has felt pressure to have sex before she is ready, by a guy she thought liked and cared about her. In high school, and even college, if a woman has sex with a guy, he will brag (or word will somehow get out) and she will gain a reputation as a slut, as easy, as dirty…for doing something she is wired to do, that felt good, and was a way to feel closer to a guy she liked and thought liked her. You may not have known about these COMMON female experiences, but you can understand why women are bit apprehensive about getting alone with a guy they just met, and tend to put the breaks on throughout the sexual process. 
3. As the gender investing more in reproduction, women see sex more like an investment. The risk is getting impregnated by a man who will disappear after he gets what he wants. The baby grows inside her body, not yours. That's a big deal, but it also illustrates how horny women are. They still have sex despite the risk. I wonder if men would be a little more cautious about jumping in bed with a woman if there was a 50% chance of the man getting pregnant. 
4. Most men are BAD in bed, according to what I've been told by every woman I've asked (a lot). This is because men don't understand what turns a woman on. It's not what you see in porn. Do women like to be fucked, pounded, spanked, choked, and slapped? Yes to all, but only if done in the right way, and only in conjunction with other aspects of sex, which I will explain. If you've never had sushi, and someone offers to buy you a sushi dinner, you won't be that excited, even if though the meal is free. But once you have sushi, and you like it, sushi becomes more tempting. In her mind, the odds that sex with you will be worth the time, logistical complications are not great.
This is what you are facing when you meet a new woman you want to sleep with. Combine her sexual cynicism with the first 3 factors, and you have a situation requiring YOU to communicate that she will LOVE getting fucked by you. 
Women want sex just as much, if not more, than men. But they have a dimension of anxiety in their sexuality that men don't have. This anxiety is perceived as disinterest, so men use tricks (seduction), bartering (paying for dates), and even force (rape, or emotional manipulation) to GET sex FROM her body, in SPITE of her mind. Ironically, they are waging battle against a foe – her disinterest or disliking of sex – that doesn't exist. In doing so, they ignore the ambiguity of fear and desire women feel about sleeping with a new man.
So a more useful articulation of our goal is to say "how to turn a woman on TO YOU,"  and magnifying her arousal that it outweighs her fear. I will give you a general strategy for directing a woman's innate sexuality towards you, and then give you 3 simple yet powerful tactics to trigger dripping wet lust in the next woman you meet, and a bonus tactic to blow her mind in bed. 
It all begins with your desire. Your desire is the key to triggering her desire. 
–
The System 
My entire teaching is about turning women on – making them feel good. To be a master of this, requires a bit of education, guidance, and experience – covered totally in SS, and demonstrated live in coaching.
Belief about women
The first order of business to learning how to turn a girl on is to get comfortable with your sexual desire. Think about what you want to do to a beautiful woman. You want to touch her, fuck her, watch and feel her suck your dick. That's GOOD. She wants to do that stuff too. You must believe this. Read Nancy Friday's "My Secret Garden" and "The Hite Report," to internalize women's inherent sexuality. You'll be absolutely shocked. Society and girls themselves do just about everything in their power to hide it – but women are absolutely crazy about sex.
Belief about yourself
You can't feel like you are getting over on women when yu have sex with them. You must feel like you are giving them a good experience. You must be proud of your dick. women like your body – your hands, your mouth, and especially your dick. If you think you are sneaking a dirty part of your body into women, you must change this by reminding yoruself that women love dick, and that part of YOU, is designed to pleasure HER. You are built to turn a girl on.
If you get your body, style, and hair and facial hair style together, you will be good-looking enough. Once you do, simply wanting a girl makes you valuable to her. She wants to get fucked. Women want men to desire them. Your desire IS your value – to turn a girl on, she must feel your desire. 
Don't be smooth on opener, show your body – neck, inside of arms and hands, eyes and mouth, smell her, look her in convo – hair and neckline EC, sticky eyes
Approach direct – show desire and set the tone
Sexual precedent – go first about sex, you think about it in a way that resonates with her, non-judgement story
Elicit mind, reward body
Elicit mind – INS, reward your body
Give body, reward mind
Resonant sex talk
Make her aware of her body with a question
Make her aware of your dick with a funny comment or functional movement
Set a precedent
comfort with sexual desire – show desire, set sexual precedent until you are ok going direct with a strong sexual vibe. Then you can open other ways. But this is the foundation – if you practice nonsexual opening, it will be hard to shift gears, and you'll always get shitty results until you fix this. this is why you are talking to her, and if you can't own that and feel good about it, you're being a liar and a coward, and you are NOT doing the one primary thing that turns women on – being desired. She gets aroused when she feels desired. that's why men are usually the initiators. she's just waiting for you – she's receptive. Even if you move before she's ready, just back off. Knowing that you desire her will get her horny. Again, being horny isn't enough for a woman to have sex – they have an extra factor of anxiety we don't have. 
Identity – comfort with being sexual – requires you show it, and get feedback
EC
Hands 
Smell her
Set the frame
Conversation
Be prepared to talk about yourself. Let her learn about you in small chunks, but honest chunks. This way, there is always more to you, and that turns women on. At the same time, you are always expressing your passion for life, for your goals and ambitions. That's the other exciting thing to women. Passion+Intrigue+Mastery=horny woman.
Explore her
"What was that like?"
"What's your favorite? Why?"
"How do you think about ___? What excites you?"
"How do you relax your body after a hard workout?"
"What's the most sensitive part of your body?"
"Where do you like to be touched? Kissed?"
Body mind balance
Non judgment story
Statements: Resonant sexual expression – describe ambition in sexual way:Q
Questions and escalation: What makes a man good in bed: passion, comfort with sex/non judgmental, playful-light-relaxed-patient, attentive- questions good hands and eyes
Trigger Receptivity
RSA overview
Elicit mind, reward body
Kiss – another article, but if you do this stuff, she'll give you a huge window
Foreplay – another article
BJ – anothehr article
Advanced:
Encourage Proceptivity
Simple techniques, leading to blowjob
Proceptivity switch: Give body, reward mind
Funny Barrier
Creating barriers to having sex, that are easily overcome by the woman, are powerful magnifiers of the pre-existing sexual tension.
Telling a woman she is too much of a good girl for you (you're a bad man), or that she is a bad girl but she has to hide it give her a context to push against. Women love to rebel. They are rebels. Theyve been repressed and controlled for eons. You are the context for her to be wild, free, bad, naughty, dirty. She WANTS TO.
Resolve with Permission
Make sure women know they can be "naughty" with you. In fact, use "naughty" "bad" and "dirty" with women as part of your vocabulary. Say these words, always framing the rest of society as oppressing her, and you wanting to be naughty, bad, and dirty.
Always encourage her sexual expression in a warm, encouraging way.
Sexual Resonance Language
Ever had a girl say some hot shit to you and you couldn't hold back anymore? Same deal with women – what you say has a bigger impact on her orgasms than any technical or mechanics. you want to use words that she udnerstands because that's how SHE experiences it – you are speaking her language. 
Some words to use: 
Fill, hard, wet, take, split, FOR YOU-YOU DO THIS TO ME, Inclusion language, coach her – "that's my bad girl – show me how much you like that dick."
Kino-D
Let her feel your arousal
You're hardness is the best compliment she can get. Don't press up her on the dancefloor with a hard on. Walk up to her, and make sure she wants  to dance with you, then let yourself grow hard for HER.
Women love to feel your hard-on, as long as they think it is specifically for THEM. So always make sure you present your dick as a specific response to that particular woman.
your desire turns her on. Your desire for her is exciting to her – for a woman, feeling sexy, in the eyes of a man, is the ultimate turn-on. 
once you can open with sexual interest, you can open situationally, but instead of it falling flat or being boring, there will be a spark 
Ongoing – know your woman
Learn about her as an individual – every woman is unique.